The concept "MINI-SAFARI"
The budding little adventurers
Develop and complete your business with the new concept: "mini-safari"
Attract a new clientele by offering young children (aged 3 to 10 years) a unique and secure activity: to lead their own safari-ranger expedition in all-terrain mini-electric vehicles: the perfect replicas of LAND ROVER or JEEP!
This activity will allow you to reproduce your own safari,both on existing trails and trails as well as on very particular routes. We provide all the necessary elements for the reproduction of this atypical environment; safari animals, a garage, sets and educational materials.
This concept can be used A multitude of shapes; organising mini-games or treasure hunts, discovery of nature,educational activities Birthday parties! We can accompany you in the definition of paths and paths to follow but also suggest activities and features to include along your paths.
The attraction will be even more fun and entertaining.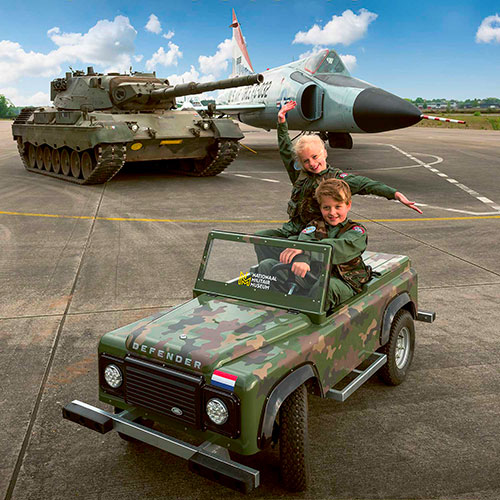 Designed to withstand the rigors of a demanding commercial rental,these small vehicles are incredibly robust and easy to maintain. They fear neither mud nor puddles and steep paths. In addition, they are fully programmable and their batteries are able to provide you with a full day of use without recharging them!
We also emphasize the safe aspect of this activity for young explorers looking for adventure, to whom you will offer an exciting and unique experience. Like your routes, the vehicles are fully customizable; The colors, logos, characters or sponsors of your choice allow you to havea unique park, in your image.
Your mini-safari in a few pictures ...
If the environment allows, this activity can of course be combined with our concept of mini-port for both land and sea experience.