Assistant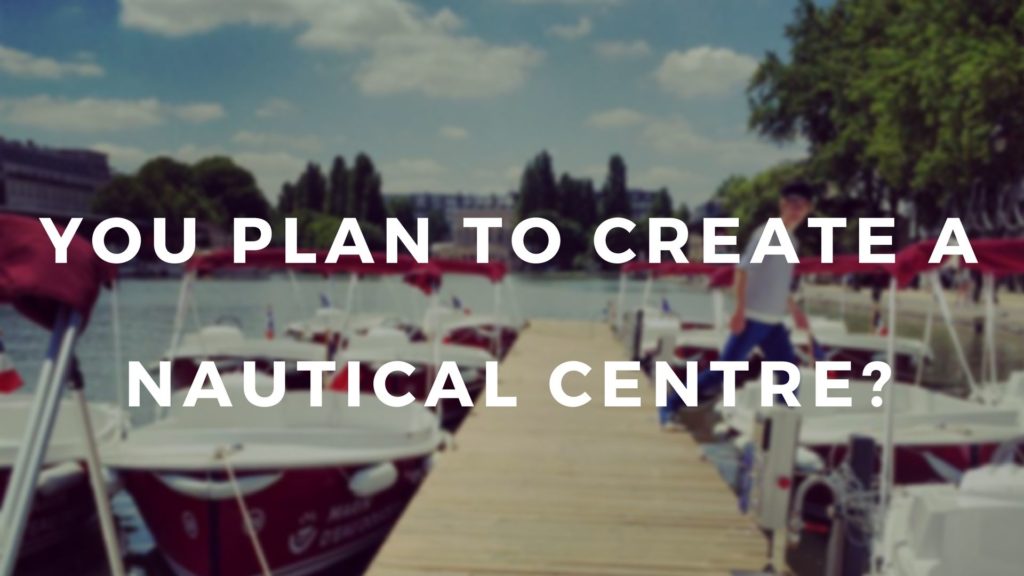 You're in the right place!
We have written a 4-chapter guide for anyone hoping to start their own business in boating and watersports. The information provided is based on Ruban Bleu's extensive experience in setting up inland boating centres.
From the outset of your project, this guide is intended to facilitate the flow of information between the client and Ruban Bleu, defining the goals and performance you can expect in relation to the size and type of operation involved, taking into consideration all aspects of your plan.
It's a guide which will help with planning and decision making by providing essential information for the selection of appropriate solutions. It will look at current market opportunities with reference to concrete examples and case studies.
The Ruban Bleu Guide : Ensuring the Success of your Boating Centre Project.
1. A precise definition of the Scope of Works involved.
Your project
Ideas,
Expectations.
2. Technical Feasibility Study
Site visit,
Water and weather characteristics,
Banks and accessibility,
Access for vehicles etc
Mooring,
Electrical supply,
Local authority regulations.
3. Administrative Survey
Enquiries with relevant authorities (such as regional land management, rural heritage and protection)…
Permits,
Insurance companies.
4. Budgeting for your Operation
Precise breakdown of your start-up capital
Overheads
Maintenance costs,
Cash flow forecast
Seasonality,
Fees and salary requirements.
The objectives of the guide:
The goal is to determine your project's profitability threshold, taking necessary action on one or several fronts while assessing in real time the impact of these parameters upon your financial results.
The project developer may use this guide to offer relevant partners (such as banks, investors, local authorities) a business plan showing expected performance criteria for each area of operation in regard to the particular characteristics of their project, including :
Operational considerations, Site specificities, Budgetary scope, relevant parties and other impacting factors.
Performance indicators and progress reports will be calculated using our breadth of experience – over 1600 boats produced for clients based all over Europe.
Your Project, Our Concern
Owing to their links with local authorities and the nature of their customer base (catering to the general public in the widest sense), boating and aquatic centres can be a highly favourable asset, encouraging associated projects and initiatives in the future.
We're committed to the successful implementation of this service, mapping out the road ahead to get your project up and running.
With this objective in mind, and aiming to give your project a solid framework, we have often found it useful to provide guidance for project managers by carrying out a targeted audit – a tool that can be very helpful in highlighting any potential issues, finding solutions and outlining the key steps towards getting your project off the starting blocks.
Have a project you want to launch?
Just fill out this form and we'll get back to you.